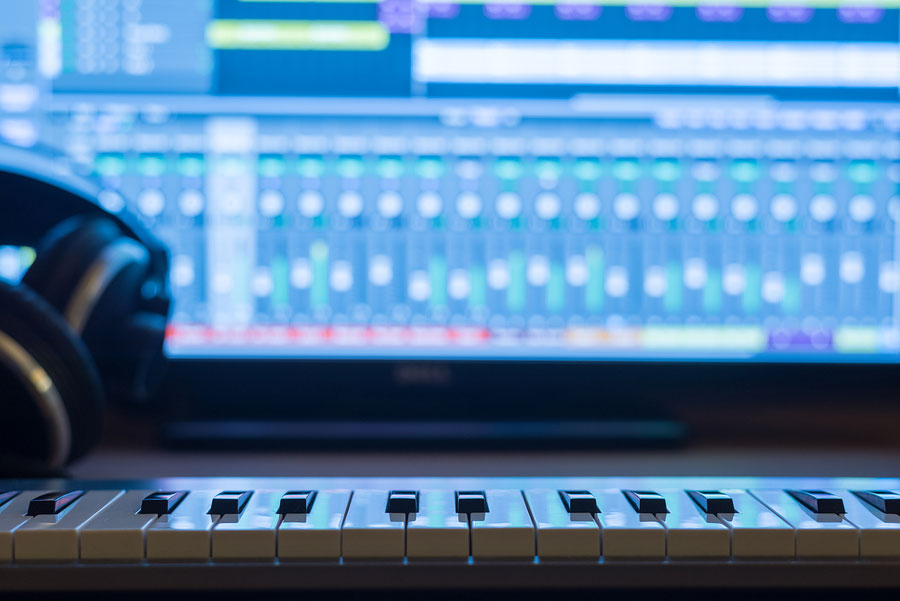 Over the last few years we've seen the popularity of Southern Hip Hop Music grow at an exponential rate.
If you're a Hip Hop producer of any kind there will undoubtedly be a time when you will need to create a southern banger.
In today's article we'll cover the in's and out's of producing hot southern rap music.
DAW Selection
If you have a PC I recommend that you get FL Studio. It has some quality stock sounds and its drum sequencing capabilities make it easy to create tricky snare rolls like 12th and 24th notes on the fly, which is popular in southern hip hop.
If you own a MAC I recommend getting Logic Pro or Ableton Live – either will do the trick. They both have some decent sounds, and an extensive amount of effects and processors to work with.
Sounds You Will Need
Modern Southern Rap Music is dominated by 808 drums sounds. This means you will need to have access to a quality 808 library. This library should have some crispy claps, and some pounding sub bass kicks.
Note: check out our other articles for information no how to catalogue your own drum libraries.
Here's an example of a southern Hip Hop drum sequence using an 808 drum kit.
808 Kit Example
The sub bass / kick component is really important. This is what will give your track the low-end bass you'd expect from a southern banger.
I found a decent sub bass buried in Logic that is ideal for this sort of thing. It's actually a part of Garageband, but you can access it in Logic. To do so, load up an instrument track, scroll down to Garageband Instruments and choose Drum Kits.
Once you have this instrument loaded, select Hip Hop Kit and set your MIDI trigger/ keyboard so it occupies the range of –C2 to –C1. You should now have access to a nice sub kick that increases in semitones over the span of an octave. This is vital because it will allow you to play any note in the melodic scale in that sub bass range.
Sub Bass Kick Example
After you have a collection quality 808 drum sounds you will need to get your hands on some big brass and horn sounds. This can prove tougher than one might think, as there aren't oodles and oodles of quality horn sounds laying around in most DAW's. The majority of them just sound like 'general MIDI' and lets face it, not all of us have the money or resources to pay and record a horn player whenever we want to make a southern banger. Therefore, we will need to find some quality VST's.
If you've got big money to spend try checking out East West Quantum Leap and their products. If that's a little out of your price range then your next best bet would be to buy Nexus and some of their orchestral expansion packs.
For southern rap music you don't need a million so-so horn sounds – just a few quality ones.
Here is the difference:
Cheap General MIDI Virtual Horns
Decent Quality Virtual Horns
Neither of these sounds are perfect but there is an obvious difference between the two.
Big brass sounds are a major component to southern Hip Hop, so you must have access to them.
Another way to get your hands on quality brass sounds is to purchase sample packs of professionally recorded instruments. At Platinumloops we have many sample packs that can give your productions a big boost.
Synthesizers
Synthesizers are also a big part of southern rap music. A simple and common formula for creating a southern banger is to lay down some hard hitting 808 drums, throw in some low to mid range horns, and use a trance style synth for your lead over the top.
Trance synths are popular sounds and any decent DAW should have plenty of good ones work with. I know Ableton and Logic both have loads of quality synths, but if you're looking for more, or even better sounds, check out Sylenth1 and Nexus.
I believe Sylenth1 is cheaper, but Nexus has more to offer the modern Hip Hop producer because its sound library includes some great organic sounds in addition to some great synthesizer sounds.
Organ Slides
The organ is another popular instrument. Playing Zaytoven style organ slides can really spice up your Hip Hop productions.
Here's an example:
Start by recording some simple chords and then record the slides on another track. A basic slide will start at a low octave and quickly slide up the piano roll leading into a chord. Recording the chords and slides separately can make it a lot easier for someone not familiar with this playing style.
Here's a look at how I typically start creating a southern banger.
Summary
Once you get the right sounds, creating southern Hip Hop beats becomes very easy to do. Start to catalog some quality 808 drum kits, invest some money in some good brass sounds, and make use of the many synth leads in your DAW. This is a surefire way to create a southern banger any time you need it.